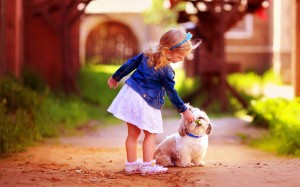 At Livingston Animal Hospital, It is our role in your Furry Family's lives to provide the best preventative care possible to ensure our friends live as close to forever as possible; so that they can grow and learn together.
We are proud supporters of all veterinary lines of products and Complete and Balanced diets.
Below is a list of Products and food we carry in clinic. If you do not see the food your pet normally eats, please call us before 12pm and we can have it brought in within 2 business days!
Please click on the formula names to learn more about the product!
Juvita All Natural Supplements
Hilary's Blend- How To Home Cook For Your Pet
Zylkene- Proven Natural Stress Relief
C.E.T.® VEGGIEDENT® Tartar Control Chews for Dogs
Vegetable-based chew for dogs to help clean teeth and freshen breath.
Vegetable-based chews that work with a dog's chewing action to freshen breath, reduce plaque, and decrease tartar formation. ONLY $0.50 per day!!!
Cleans teeth and freshens breath when chewed once a day by dogs.
Awarded the VOHC Seal of Acceptance for its ability to protect against tartar build up.
Independent study demonstrated significant plaque and tartar control in dogs fed 1 C.E.T.® VEGGIEDENT® Chew per day.1
Easy-to-hold Z-shape design and tough, chewy consistency.
Highly palatable vegetable-based chews for dogs. No animal-origin ingredients.
Available in 2 sizes; 4-inch strips for small dogs and 6-inch strips for medium and large dogs. Packaged 30 chews per bag.
Purina Pro Plan Veterinary Diets:
Dog– Gastro EN canned and Dry Formulas
Joint Mobility (JM) Dry Formula
Weight Management (OM) Dry Formula
Senior Essentials Dry Formula
Hydrolyzed Chicken Hypoallergenic Dry Formula (HA)
Gentle Snackers (Hypoallergenic treats)
Canine Fortiflora (Probiotic)
Cat– Gastro EN Canned and Dry Formulas
Hydrolyzed Chicken Hypoallergenic Dry Formula (HA)
Feline Fortiflora (Probiotic)
Royal Canin/Medical:
Dog– Medical Urinary S/O (Small & Medium Dog Dry & Canned Formula)
Gastro Intestinal Low Fat Dry & Canned Formulas
Hypoallergenic Canned Formula
Hypoallergenic Hydrolyzed Protein (small & medium Dog) Dry & Canned

Development Puppy (Small & Medium Dog) Dry & Canned Formulas
    Adult (Small & Medium Dog) Dry & Canned Formulas
Dental (Small & Medium Dog) Dry Formula
    Mature Consult Canned Formula
Medichews
Medi-Treats

Cat– Medical Urinary S/O Canned and Dry Formulas
Mature Consult Dry and Canned Formulas
Senior Consult Canned Formula
Weight Control Canned Formula
Medi-Treats
Calorie Control Canned Formula
Fiber Canned Formula
Gastro intestinal Fibre Response Dry Formula
Hypoallergenic Selected Protein Canned Formula
Hypoallergenic Hydrolyzed Protein Dry Formula
Adult Dry and Canned Formulas
Dental Dry Formula
Development Kitten Dry and Canned Formulas
Hill's/Science Diet
Healthy Advantage Puppy, Kitten, & Small Breed Dog dry and Canned Formulas :Natural ingredients, Fresh chicken #1 ingredient in dry food,No corn or chicken by-product meal,No artificial preservatives, flavours or colours
A/D Critical Care Canned Formula
Dog- Hypo Treats
T/D Oral Health (Small & Large Bites)
Cat– C/D Multicare Stress dry and canned formulas
C/D Multicare Chicken Or Seafood dry and canned formulas
Hypo-Treats
S/D Feline Dissolution Canned formula