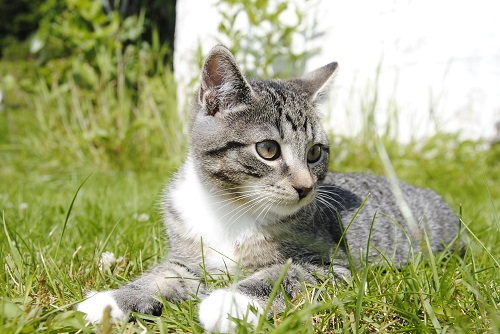 The first case of Rabies has been confirmed in the Grimsby area. The sick raccoon was picked up near Grimsby Town Hall. As of this week, there have been 159 rabies cases in the Hamilton area, including raccoons, skunks and a bat. Additionally worrying, is the confirmation of the first case of rabies in a domestic pet in over two decades; an Ancaster area cat was recently confirmed rabid.
With the Rabies threat so close to home:
• Be aware that even indoor pets can be accidentally exposed to rabid animals – bats can fly inside, raccoons have been known to wander in the "pet door", indoor pets can slip outside etc.
• Keep your pets indoors at night and ensure that dogs are supervised when walking or being let out in to the backyard. A good trick is to keep a strong flashlight near the back door – then BEFORE letting your dog out, make some noise and sweep the yard with the flashlight.
• Don't keep any food or water outside, you don't want to attract animals to your yard unnecessarily.
• Warn children NOT to approach any wildlife at all and educate your kids about rabies risks.
People are urged to use caution when encountering wildlife and asked to report sick or injured wildlife in Grimsby to the Lincoln County Humane Society, at 1-800-263-2469. Unusual behaviours to watch for include animals that are lethargic – slow-moving, almost drunk-like – walking in circles and falling over or curled in a ball.
Here are some interesting Rabies links:
Engaging video suitable to share with children
Rabies in Ontario Fact Sheet
"My Pet's Protected" World Rabies Day Contest – WIN a $50 Gift Card!
ALL pets in South Western Ontario should be vaccinated. It's the LAW!
Call the office with any questions about Rabies and your Pet or to book an appointment. If your pet has been vaccinated elsewhere, please let the office know so that we can update your file. Make sure to enter the contest (link above) and let's work together to protect our community!