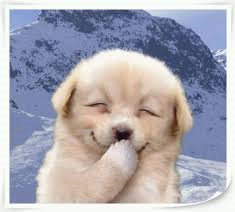 Does your dog or cat have bad breath?
Is your pet exhibiting any of the following? :
Bad Breath?
Staining of Teeth?
Rubbing their face?
RELUCTANT for you to examine or touch their mouth?
Bleeding or inflammed gums?
A Change in their weight, chewing, or eating habits?
Our pets may continue to eat and chew normally while coping with pain due to an underlying dental problem. Periodontal disease may be associated with microscopic changes to the heart, liver and kidneys.
This is why it is very important that your pet has regular dental examinations.
Are you concerned about your pet's dental and oral hygiene? We are!
Good News!!
We have extended our February Dental Month Special Until March. 31st !
We will be offering Dental Examinations for $34.00 + HST up until March 31, 2016!
If a procedure is booked, the $34 + HST will be put towards your procedure!
If your pet's Dentistry is scheduled before March 31, 2016, we are offering a Routine Dental Assessment that includes:
Hospitalization under the care of Veterinary Technician's that your pet already know, love, and trust
General Anaesthesia- the only safe and effective way to complete a thorough dental assessment from tooth/gum examination, to professional cleaning and polishing
I.V. Fluid Therapy- this allows the pet to wake up more comfortably and to maintain a safe level in their blood pressure
Complete Ultrasonic Dental Scaling and Polishing
Digital Dental Radiography is available- did you know that over 60% of a pet's tooth is hidden under the gumline and cannot be seen with the naked eye?!
Pain Medication In Hospital to keep your pet comfortable. If Oral surgery was performed, your pet will be sent home with pain relieving medications
Antibiotic Injection in hospital to help prevent infection
Up to 2 Post Dental Progress Examinations with Dr. Burmeister
A COMPLIMENTARY BAG of a Prescription Oral Care Diet developed to help slow down the process of plaque and tartar build up in-between dental cleanings
20% off all other dental products
and best of all, 15% Off the cost of the Procedure
PLEASE CALL US TODAY FOR MORE INFORMATION AND TO BOOK YOUR DENTAL ASSESSMENT!
Please click this to see why 'Non anesthetic Dentistry" is not recommended
Supreme Court of Canada Ruling PROHIBITS "Non Anesthetic Dentistries"
College Of Veterinarians of Ontario- Position Statement on who is LEGALLY allowed to perform dental procedures see page 4
Dr. Fraser Hale writes about 'Non-Professional Dental Cleaning"